Eva Edwards 81
22 January 1989
St John's Wood, West London
Elderly Mrs Edwards was on her way to visit friends after a shopping trip to the January sales. 6ft tall Black serial mugger Mark Ffoulkes on roller skates, snatched her handbag in broad daylight and left her on the pavement, suffering from two black eyes, a broken arm and leg and extensive brusing. She died 20 days later in the Royal Free Hospital from fractures to her neck and right femur and from deep veined thrombosis. Mrs Edwards became famous for her defiant hospital bed interveiw for the TV show Crimestoppers. She said "You have to have courage and deal with this sort of thing don't you, the best way you can." At unemployed Black coward Ffoulkes's trial, it was revealed that he had mugged countless elderly White ladies.
.............

Victor Johnson 57
12 January 1989
Stockwell, South London
Victor couldn't sleep properly because Negro 'neighbour' Mark Allan was playing loud music all through the night. When the lazy good for nothing Negro found out a complaint had been made against him, he arranged an arson attack on the Johnsons. After the murders Allan callously held an all-night party. Incredibly he was interveiwed about crime in the area seven days later by the Daily Mail and pictured in that paper with Home Office minister John Pattern. When Negro Allan was convicted there was embarrassment at Tory central office and the newspaper's HQ. Allan was only convicted of manslaughter and got 12 years. Black teenagers Alwyn Stephenson & Paul Spencer received four and a half years in a youth offender's institution. Poor Victor had choked to death from the smoke caused by the fire.
.............

Audrey Johnson 54
12 January 1989
Stockwell, South London
Mrs Johnson was unlucky enough to live next door to Negro thief Mark Allen, who would play loud Black 'music' till 6 in the morning. Audry who worked for the local council complained to them about her anti-social neighbour. Crime was so rife in her tower block that her and her husband had paid for and had fitted a solid steel barred security door on their 17th floor flat. Criminal Allan was insensed by her complaint that he paid two Negro teenagers, Alwyn Stephenson & Paul Spencer to pour petrol through her letter box and start a fire. When the Brixton fire brigade arrived they had great difficulty entering the flat because of the steel door. Audrey died of smoke inhalation, even though the ambulancemen tried to pump oxygen into her.
.............

Peter Hurburgh 57
15 December 1988
Warlingham, Surrey
Mr Hurburgh's car was hijacked and he was tied up, dumped in a field and left to die by a gang who had left a trail of murder, rape and robberies across North Surrey, around the M25. Violent Negro career criminals Raphael Rowe, Randolph Johnson and Michael Davis were charged with his murder. In 2000 the murder convictions were overturned despite the Judge saying that the evidence against them was "overwhelming." Rowe now works as a journalist for the BBC.
.............

John Worwood 44
10 August 1988
Birmingham City Centre
John, a Securicor guard, was fatally stabbed with a 10-inch knife outside Barclays Bank by two black raiders. In spite of his terrible injuries he managed to stagger to his van and place the cash box containing almost £5,000 in the hatch. He was single and lived with his elderly mother who suffered from a weak heart, she was under sedation and in a terrible state of shock on hearing of her son's murder. The Negro killers fled empty-handed. Police believe they may have been brothers. Securicor offered £25,000 for information leading to their prosecution.
.............

Stuart Gough 14
17 January 1988
Hagley, Worcestershire
Stuart was drugged & abducted while delivering newspapers by perverted Negro homosexual Victor Miller. His corpse was found several days later in a remote area 30 miles from his home, hidden under some leaves. Stuart suffered multiple head injuries and was unrecognisable, he had to be identified by his fingerprints. Earlier that day Miller had abducted and threatened to kill another white youth. Miller admitted everything in court. Stuart's father said "I hope he rots in hell." In 1984 Miller had been charged with kidnapping and gross indecency on a 13 year old boy. He showed no remorse or sorrow towards his victims.
.............

Michael Galvin 23
30 August 1987
Notting Hill, West London
Michael, a self-employed electrician, was trying to earn some extra money by setting up a stall and selling soft drinks at the Notting Hill Carnival. He was suddenly surrounded by a cowardly Negro street gang. One tried to steal a can of Coke-Cola. Michael attempted to stop him but was stabbed in the chest and through the heart by Black thug Alban Turner. Michael's wife was 6 months pregnant at the time with their second child. Turner was convicted of murder, all over a 40p can of drink.
.............

William Barnard 65
29 January 1987
Neasden, North West London
William, who suffered from a weak heart, was attacked by two Black youths after getting out of his car. These two animals said to him, "You're got a car you must have money?" William explained he didn't. They pushed him to the ground and kicked him in the middle of his back. He died an hour and a half later. A female colleague described him as very pleasant and very friendly. Despite an extensive police search and media appeal the Black youths were never found.
.............
Clarke Pearce 22
16 November 1986
Handsworth, Birmingham
Clarke, a postman, had been eating with friends at Lozell's balti house. A group of Asians asked the waiter to turn the Indian music up loud. Clarke and his friends asked for the music to be turned down. A fight started and Ram Satpal took out a Stanley knife and plunged it into Clarke's chest. He died later that night in Birmingham general hospital. At the Asian's trial he said it was self-defence, but the judge and jury didn't believe him and sent him down for life.
..............

Florence Tisdall 83
23 July 1986
Fulham, West London
Elderly widow Mrs Tisdall's body was found by a caretaker the next morning. She had been strangled and sexually assaulted. She was disabled and lived alone. At his trial it was found that perverted half-caste mass murderer Kenneth Erskine had a mental age of 10. He didn't give any evidence during the hearings but told police he wanted to be famous. Dreadlocked Erskine of no fixed abode was given 7 life sentences and 12 years for attempted murder of another old man from Clapham. Police are convinced he killed more.
.............

William Downs 74
21 July 1986
Stockwell, South London
Mr Downs, Erskine's 7th murder victim, was found by his son the next morning in his bedsit. His body was naked and the sheets pulled up to his chin (a common feature with most of Erskine's victims, who were tucked up in bed to make it look like they had died in their sleep). Mr Downs had been raped and strangled, semen stains were found on his sheets. His son had days earlier warned him to keep all windows firmly locked at night. The pathologist described his death as asphyxia due to manual strangulation.
.............

Trevor Thomas 75
21 July 1986
Lambeth, South London
Mr Thomas was found strangled in his bath, murdered the same night as Mr Downs. Probably victim number 8, although perverted half-caste Erskine was never convicted of this murder, police strongly suspect his hand in this case. Erskine had been a persistent burglar since 1979 and lived off the proceeds of his crimes. He had opened 10 building society accounts with money stolen from his murdered victims.
.............

William Carmen 84
8 July 1986
Islington, North London
Mr Carmen was Erskine's 6th victim, who he raped before throttling him to death. He was found by his daughter the next day. Oddly all the photos in his flat had been turned to face the wall by Erskine. £300 had also been stolen. Victims 4 & 5 were two elderly Polish gentlemen Mr Gleim and Mr Stabrava, who had been raped and killed both in the same OAP's home on the same night in Stockwell on the 28th June.
.............

Janet Cockett 67
9 June 1986
Stockwell, South London
Janet was the "Stockwell Strangler's" 3rd victim. She had an active life as chairwoman of the local tenants association and was extremely house proud before half-caste mass murderer Erskine broke into her flat and strangled her to death. Her nightdress had been torn off and Erskine's palm print was found on her bathroom window.
.............

Wilf Parkes 81
2 June 1986
Stockwell, South London
Frail Mr Parkes (possibly 2nd victim) was found strangled in bed. The police had very strong suspicions that deranged half-caste Kenneth Erskine was involved. But they never managed to get a conviction. This was to be the beginning of a 15 week reign of terror perpetrated against elderly White people in London.
.............

Sean Keynes 15
22 May 1986
Lozells, Birmingham
Young Sean collaped and died in the grounds of Holte Comprehensive School after being stabbed in the groin and neck by a 14 year old Asian during a playground dispute. The Asian youth was convicted of manslaughter.
.............

Eillen Emms 78
9 April 1986
Wandsworth, South London
Eillen was "probably" the 1st victim of demented, perverted half-caste mass murderer Kenneth Erskine, the killer police nicknamed the "Stockwell Strangler." He broke into Eillens flat, raped and then throttled her. At first her family thought she had died in her sleep and nearly cremated her, before it was realised that she had been sexually assaulted & murdered. Suspicions were aroused when it was discovered her TV set was missing.
.............

David Hodge 29
17 October 1985
Brixton, South London
David, a freelance press photographer, was covering the second Brixton riot for the Daily Telegraph. Hundreds of West Indians rampaged through the streets and two White women were raped. Negro rioter Elroy Palmer smashed a piece of masonry onto David's skull causing horrific head injuries and stole his camera. David died 19 days later in intensive care. Vicious black maniac Palmer was charged with unlawful killing. David wished for his organs to be donated and his heart was used to save the life of another person.
.............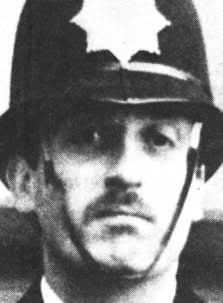 PC Keith Blakelock 40
6 October 1985
Broadwater Farm Estate, Tottenham, N. London
Head hacked off by Blacks while he was trying to assist a fire engine to get through. Silcott cleared of murder by Chattering Classes. Police won't reopen case for obvious reasons.
.............
Colin Reid
8 October 1984
Hitchin, Herts.
Stabbed to death by gang of blacks after attending a Saturday night disco at Bancroft, Hitchin. Four blacks were charged with his murder.
.............
WPC Yvonne Fletcher 25
17 April 1984
St James, Central London
WPC Fletcher was on crowd-control duty outside the Libyan People's Bureau. A North African Libyan inside fired a machine gun at demonstrators outside wounding 11 people and hitting Yvonne. She later died in Westminster hospital in her fiance's arms. Treacherous Jewish Home Secretary of the day Leon Brittan let all the Libyans inside the bureau go safely to the airport and fly home. Nobody was ever charged. In 1999 the Libyans accepted "general responsibility" for the murder.
.............

Peter Matthewson 23
24 March 1984
Walworth, South London
Known to his friends as 'Geordie', Matthewson was stabbed between 50 and 70 times, bricks dropped on his head as he was pinned to the ground and then acid was poured on his face by a mob of 40 Blacks. He died on the way to hospital. The only way his parents could identify his body was by a scar above the right eye. Two others were stabbed several times but survived. In early April 1984 his girlfriend Jane Palanski, who was pregnant, was attacked by the same mob and needed 14 stitches after having a broken bottle shoved in her face. A few days later the same mob attacked her again, pinned her to the ground and ripped out the stitches with a knife. The police response? They advised Jane to move out of the area - no arrests made. Three weeks later she was again attacked, slashed on the face with a knife and received three broken ribs. Miraculously the baby survived. A week later she was stabbed in the back as she attempted to escape the same gang. The doctors said if she hadn't been running away she would have been killed. The baby died. There were no calls for justice from MPs or the newspapers and no public inquiry. Some so-called 'Christian' churches refused to hold a memorial service for Peter but one was eventually found.
.............
Diana Towers 16
30 June 1983
Gamesley, Derbyshire
Sixteen year old Diana Towers was murdered by West Indian Anthony Greaves after she had refused his advances at a party. Diana's naked body was dumped at Melandra Castle, the site of a Roman fort at Glossop, Derbyshire.
.............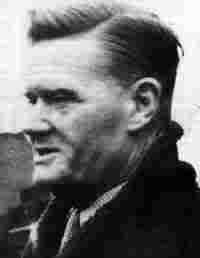 Albert Marriner 65
4 May 1983
Haringay, London
At 7:45pm on Tuesday 3rd May 1983, old-age pensioner and National Front member Albert Marriner was walking to a National Front election campaign meeting when he was struck on the head by a brick hurled from a mainly black mob of rioters. They had been mobilised by an unlawful election leaflet issued by Labour Councillors of the London Borough of Haringay. Albert was taken to hospital where he died the next day. The police refused to investigate
.............
Terry May 19
1 June 1981
Thornton Heath, Croydon, Surrey
A lad, who had several Black friends, was murdered by a mob of them. They jumped on him and his friend when they slowed down at a crossroads on their motorbikes. His friend managed to run and escape onto a bus but Terry was disabled and didn't make it. He was stabbed and hacked with knives and axes. He cried for help but no-one came. Their frenzy was such that they were not content just to chop and slash his body: once he had fallen they mutilated his face. Terry's father, after identifying his son's body said: "When I saw my boy, his teeth were all smashed and his face was in a terrible state. I don't think animals should be treated like that, let alone a human being." A Black called Ronald Pilgrim was convicted of manslaughter for the killing, he had been charged with murder. Other gang members were acquitted of murder and received sentences of Borstal or a few months' jail. One, Gary Huggins, said to be leader of the gang, was given 5 years for riot and affray.
..................

Anthony Donnelly 22
May 1981
Glyn Road, Hackney
Tony arrived in London from Liverpool and became active in the National Front. The NF had stood candidates in the GLC election, and Anthony was on his way home from one of these counts. His body was stabbed many times, with friends claiming it had been mutilated. He was attacked in Homerton High St and dragged leaving a trail of blood into Glyn Road. Three West Indians were charged with Tony's murder, with another sought.
..................

Margaret Barnes
1981
Nuneaton
South African Asian Dee Nayer slashed the throat of next-door-neighbour Margaret Barnes with a machete killing her whilst her son Jason and his son Darren were fighting. In court Nayer pleaded guilty to murder on the grounds of "provocation" and "diminished responsibility." He also claimed his family had been called "Black B******s" and "Nig***s" by members of the Barnes family. Mr. Justice Hirst considered that the "racial abuse" was the most significant aspect of the affair and gave Nayer a TWO YEAR SUSPENDED SENTENCE.
..................

Francis O'Neill 31
25 October 1980
Waterloo, South London
PC O'Neill and a WPC were called to a disturbance outside a chemist's shop near Waterloo Railway Station. Worthless Negro Josan Soan, 23, of no fixed address, stabbed the police officer to death. The WPC managed to arrest Soan. PC O'Neill was married with four children.
..................