Catherine Wrenn 85
14 December 2002
Hackney, East London
Miss Wrenn had served her community as a midwife for 50 years and was killed by a Negro mugger for just £13. She was a deeply religious woman and had delivered more than 5,000 babies, earning her the love and affection of generations of White families in Hackney. Miss Wrenn was attacked as she put her key in the lock of her home. She was found by neighbours shortly afterwards slumped on the ground. Although she briefly regained consciousness, she died at the Homerton Hospital three days later. A Black youth was seen running from the scene of the murder and grinning.
.............
Scott Osborne 30
30 November 2002
Lewisham, South London
30 November 2002, a Saturday night. Emergency services were called to Tesco's on Lewisham Road at 8.17pm after reports that a man had been assaulted. Scott Anthony Osborne, 30, was battered to death by a gang of black youths outside the supermarket. The victim had been involved in a dispute inside the store with a group of black males and a black female, police said. Mr Osborne was about 5ft 10ins tall with brown hair. One of his neighbours said "there was no violence in him." Scott was surrounded by the group of five blacks, knocked to the ground and repeatedly kicked and punched. He died at the scene. Typically the media tried to keep this tragedy quiet in their never-ending quest to portray all racist attacks as white on black, and to deceive us about how dangerous our inner cities have become.
.............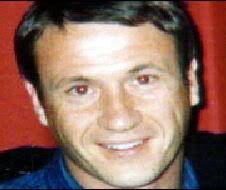 Thomas Scott 34
20 October 2002
Kentish Town, North London
Thomas Scott, 34, was attacked outside Kentish Town tube station on 20th October 2002. Mr Scott was targeted by four Muslim Asians, punched with a knuckle duster, fracturing his skull, and was hit with a bread crate. The gang ran off leaving him unconscious on the ground. He died in hospital when his life support machine was switched off . On the 8th of August 2003, the racist killers were only sent to "youth detention", not for murder but with an amazing reduction to "violent disorder." The only one named was Mohamed Ahmed, 20, of Kentish Town, who got two years. The other three only got 18 months, and total anonymity, they will probably do far less time.
.............

Joseph Blakewood 24
12 October 2002
Bolton, Greater Manchester
Joseph was attacked by a Negro gang in Bolton and stabbed in the back. He collapsed later and died in hospital shortly after being attacked. Three men have been arrested and charged and police are still hunting the other man.
.............
L
.............

John Campbell 49
26 September 2002
Bristol, Avon
Family & friends of John, who was run down and killed by a drug addict, have been angered by what they say is a lenient jail sentence. West Indian Negro career criminal Elton Taylor was at the wheel despite having been banned from the road for a 5th time and on bail, when he went through a red light and hit and killed John. He was "thrown into the air like a rag doll" but Taylor failed to stop or report the accident. Negro Taylor had been rushing to pick up a £10 bag of heroin. John left a wife and three teenage children. The Negro was banned from driving for 6 years and jailed for 5 by Judge Francis Gilbert, who could have passed a maximum 10 year sentence!
.............

Dawn Thrussell 22
25 August 2002
Croydon, South London
A car driven by 27 year old cocky drunken Negro Marvin Audain was hurtling down the road at 60mph, breaking the speed limit. Hairdresser Dawn Thrussell was crossing the road with her friend after a night out. Dawn was thrown head first onto the windscreen and then across the road, striking a lamp post. Her friend Stephen Heale was lucky to be just thrown clear. Dawn died of her injuries two hours later. The Negro was found to be three times over the drink limit. At the Old Bailey Audain wept as he was found not gulity of murder, manslaughter and attempting to cause grievous bodily harm. He was sentenced to just 5 years in prison!
.............
Andrew Munn 37
15 August 2002
Worthington, N.W. Leicestershire
P.C. Munn was also in the police patrol car when Negro savage Leayon Davi Dudley, 38, hit them.
.............
Bryan Moore 39
15 August 2002
Worthington, N.W. Leicestershire
P.C. Moore was burnt to death when the police patrol car he was in burst into flames after a stolen white van driven by Negro career criminal Leayon Davi Dudley ploughed into it on the A42 road. Negro Dudley had been chased 40 miles across two counties. The car chase began in Shirley near Solihull through Warwickshire and into Leicestershire. P.C. Moore was married with three children aged 13, 11 & 10 and had served 21 years in the police force. What a waste of a good man's life, who had served his community so well.
.............
Alan Musgrove 39
5 July 2002
Forest Gate, East London
Alan was gunned down at close range after answering his front door. He struggled with a Negro attacker and was helped by his wife Lauren to get the man out of his home. A second Negro appeared, pulled out a gun and shot Alan. The Black killers fled on foot. Alan was taken to Newham hospital but died soon after his arrival. The killing was witnessed by three of his five children, aged 8, 14 & 15. The motive for the attack seems to have been that he had complained about the plague of drug-dealers on his street.
.............
Tony Else 33
2 June 2002
Orpington, Kent
Tony, a window cleaner and father of one child, was walking along Orpington High St. late on the Saturday evening of the Golden Jubilee bank holiday when he was beaten to death by Muslim thugs. Accused of breaking a kebab shop window, he was confronted by mob of Turks from the shop who punched and kicked him to the floor. He tried to get away but collapsed. He died of head injuries in hospital an hour later. Eight turks were arrested for the attack: three were charged with murder yet given bail.
.............
John Elliott 37
6 April 2002
Wimbledon, South London
Father of two John was quietly drinking in the Piano & Pincher pub, when loud-mouthed half-breed Winston Richards lanched a unprovoked violent attack. John was beaten and then thrown through a plate glass window. Half-caste Richards has been charged with murder. South London is the most dangerous place in Britain for White people! Recently The Observer newspaper, 17 Feb 2002, reported that young Black men occupy more than 40% of psychiatric beds in London!
.............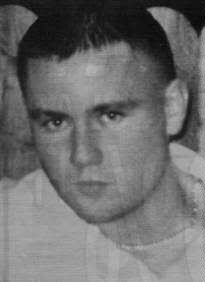 Gavin Hopley 19
16 February 2002
Manchester Hospital
Gavin was not from Oldham but from Rochdale and had been for a night out in Oldham town centre. On 9 February 2002 he wanted to return home but was unable to get a taxi so he walked along Greengate Street in the hope of flagging one down. Unknown to him he had strayed into the Asian area of Glodwick which is a no-go area for whites. For that mistake he was beaten to death by a gang of ten Asians.
.............
Owain Leeson 17
14 February 2002
Sheffield city centre
Owain accidentally stepped on someone's foot on a dancefloor and a row broke out which continued in the Uropa nightclub's rear car park. He was beaten around the head and face then stabbed with a large knife. He bled to death from his injuries. The group of people involved were described as aged late teens to mid 20s and of Asian or mixed race appearance. The killer is still being sought.
.............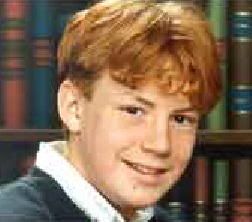 Wayne Jowett 18
2 February 2001
Keyworth, Nottinghamshire
Young Wayne was winning his fight against cancer until the gross negligence of a 'senior' doctor condemned him to an agonising death. Highly incompetent Syrian doctor Feda Mulhem of the Queens Medical Centre in Nottingham ordered that vincristine be injected into Wayne's spine when it should have been injected into a vein, disregarding instructions on the packet. Wayne's central nervous system was poisoned. The teenager died a month later suffering a slow creeping paralysis of his body. Arab Mulhem was charged with unlawful killing, but the jury was discharged at his trial as the judge said the defendant was not in a fit state of health to continue.
.............
Tim Robinson 25
27 January 2002
Battersea, South London
Stabbed to death by blacks whilst parking his car (car-jacking).
.............

Anthony O'Brien 24
27 January 2002
Walworth, South London
Stabbed outside the George IV pub by a black 6ft tall in his mid-20s. Police still hunting attacker. 1,000 people attended Anthony's funeral in South London but incredibly the media didn't mention a word about this. Usually a funeral attendance this large would be considered newsworthy, and certainly would have been if the victim had been black.
.............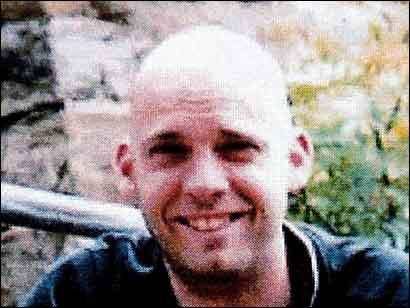 Kevin Jackson 31
1 January 2002
Halifax, West Yorkshire
Kevin, a father of two young children, was stabbed in the head with a screwdriver outside his home near Skircoat Green, Halifax while chasing a gang of Asians who were trying to steal his father-in-law's car. Raees Khan, 21, Rashad Zaman, 21 and Rangzaib Akhtar, 19, all from Bradford, were convicted of his murder.
.............
Bradley Knight 23
22 December 2001
Waltham Cross, Hertfordshire
Bradley and a friend were wrongly accused by violent Negro Daniel Jethoo of calling him a "c**n" in a public house. Jethoo left the pub to get a Samurai sword. When Bradley and his friend Peter Matthias came out they were attacked by the crazy Negro and Bradley was hacked to pieces. He died the next day of horrific wounds in Chase Farm Hospital. Jethoo was found guilty of manslaughter, not murder, by reason of provocation by the jury at St Albans Crown Court, and given 9 years. The Knight family said during the trial that their son had been protrayed as a "racist" yet there was no evidence to support this assertion. In contrast, just before repeatedly plunging the sword into Bradley, Jethoo shouted "I am the top ******" and then starting spitting on Bradley's fallen body. Jethoo had previous convictions for possessing cocaine and ecstasy. The family were devastated by the not guilty verdict. Bradley had a strong sense of community spirit. He worked with young people in coaching and promoting rugby, which he did voluntarily, and played for the Cheshunt Rugby Club. What a waste of a fantastic young White man.
.............

Scott Young 14
14 December 2001
Romford, Essex
Teenager Scott is yet another tragic victim of multi-racial Britain. While walking with two friends one evening, a car cruised by containing three violent African Negroes, 17 year old Yannick Etutu, Joseph Ogwang & Roland Monie. Ogwang jumped from the car and ran towards the unsuspecting white youth. The Negro said that Scott had bullied his brother (a complete fabrication). Etutu, with past convictions for robbery, punched Scott in the face; while trying to get away Scott ran into the road, was hit by two cars and died almost instantly. At the Old Bailey Etutu was convicted of manslaughter, Ogwang was cleared and Monie was never charged.
.............
Malcolm Walker 45
4 October 2001
Perry Barr, Birmingham
Malcolm Walker (Mac), a 45 year-old policeman and father-of-four was on a routine motorcycle patrol when he saw a car being driven dangerously in Perry Barr. The car had been stolen minutes earlier by 23 year-old Negro "career criminal" Nicholas Walters. When PC Walker tried to stop the car he was chased and repeatedly rammed until being hurled to his death. PC Walker was described in Nottingham Crown Court as the "epitome of heroism." It is believed a car was driven into his memorial stone last September. Walters was granted permission to appeal against his murder conviction on 27 February 2004.
.............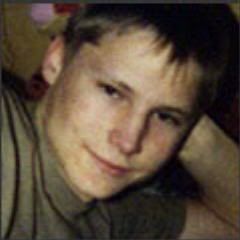 Ross Parker 17
23 September 2001
Peterborough, Cambridgeshire
Kicked and stabbed to death by at least eight Asians, by the time his girlfriend had returned with the police young Ross was dead. R.I.P.
.............
Shirley Cotton-Betteridge 29
29 August 2001
Bristol, Avon
Shirley was working as a manager of a pub in Bristol city centre. She asked half-Indian barman Paul McMilan to stay behind to help lock up. Unbeknown to her, olive-skinned psychopath McMilan was a 'High-Risk' sex offender. This degenerate had one year earlier been released from prison for indecently assaulting and beating a young woman. But incredibly he was not being monitored although he was on the sex offenders' register and had missed two appointments with his probation officer. As Shirley was locking up the bar, McMilan stabbed her to death in a frenzy. Her blood-soaked body was found the next morning. The psychiatrist who examined him said: "This man poses a long-term risk of committing further offences whether in custody, hospital or in the community." The judge said that coffee-coloured McMilan had been acting out fantasies linked to a fixation with hardcore pornography. He pleaded guilty to manslaughter and was sentenced to life imprisonment at Broadmoor.
.............
Paul Mennie 11
25 August 2001
Milnrow, Greater Manchester
A Middle-Eastern motorist who killed an 11-year-old boy in a hit-and-run accident has been jailed for five years. Schoolboy Paul Mennie was killed after being hit by a car driven by John Dore in Greater Manchester, who had been disqualified from driving. Dore, who lived in Rochdale, pleaded guilty to causing death by dangerous driving. The schoolboy was crossing the road near his home to buy a pint of milk when he was hit by the Renault 19 car, owned by Adil Hamid, the passenger in the car and who also had a string of driving and drugs offences. The youngster was thrown into the air and into the path of an oncoming minibus in Rochdale Road, Milnrow, Greater Manchester. He smashed through the windscreen of the minibus, ending up alongside the driver. The judge told Dore "Your record shows a complete disregard for the motoring laws of this country." The boy's mother described her son as "a very happy little boy who was always smiling."
.............
Clare Drummond 20
August 2001
Plumstead, London
Rafael Lopez, 45, murdered 20-year-old Clare Drummond in August, 2001. He strangled her and then hid the body under his bed. Clare, a horticultural student, worked with Lopez in a mini-cab office in Archway at the weekends. Lopez, a former boyfriend, and Clare had spent the day in Kent and had then gone back to the flat he shared with his sister. During the evening, they got into an argument about her current boyfriend. Lopez told police: "I have been under a lot of pressure... All of a sudden, I just went mad and I just strangled her."
.............
Amanda Clarke 32
26 May 2001
Wandsworth, South London
Amanda was a friend of Anne Cypher and herself a mother of two teenage children. Negro villian Robert Alleyne, 36, also bludgeoned her in the robbery of the Players Snooker Club, where she was found lying in the foyer. She died in hospital of a fractured skull seven days after the attack.
.............
Anne Cypher 42
19 May 2001
Wandsworth, South London
Anne, a mother of three, was working as a manageress of Players Snooker Club. One evening Negro crack addict Robert Alleyne entered the club and savagely bludgeoned her to death with a bar stool, after which he stole the £200 float from the till. She received 19 injuries to her head and body. Amanda Clarke was also fatally wounded (see separate entry). Three days later Alleyne hung himself in his flat. Good riddance!
.............

Hilda Lockert 86
15 May 2001
Brixton, South London
Mrs Lockert was hurled down the stairs of her block by two black youths, who mugged her for £15 and her bus pass. She had been mugged on her estate six times before. She died on her 86th birthday.
.............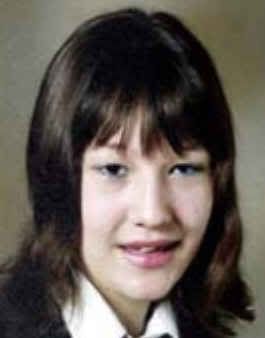 Rosie Ross 16
12 May 2001
Birmingham City Centre
Rosie a policeman's daughter was stabbed to death by mad Asian Inderjit Kainth.
.............

Gary Osbourne 24
19 April 2001
East Finchley, North London
Gary was stabbed to death in broad daylight with a six inch double-edged knife by Kristian Maher after an argument. Black Maher had earlier boasted to friends that he was going to kill Gary. Maher had one month earlier been released from a two-year prison sentence in St Lucia, West Indies, for his part in a £1.2 million plot to smuggle cocaine into Britain. Shouts of "I hope you rot" were heard from the public gallery, when the jury unanimously found Maher guilty.
.............
Daisy Fenton 88
30 March 2001
East Dulwich, South London
Mugged and knocked to the ground for £2.00's worth of groceries. Black Michael Manning got 7 years for killing 4ft 10ins tall, six & half stone Daisy, who needed the aid of a walking stick. He left her with 5 broken ribs, fractures to the nose, cheek, arm and breast bone. She suffered for three days before she died.
.............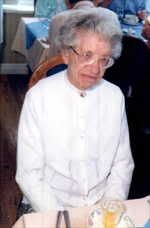 Nellie Cutress 91
7 March 2001
Kidbrooke, South London
Elderly Mrs Cutress was mugged on February 7 on her way to a pensioners' club on the Ferrier Estate. She was thrown to the ground and her shopping bag snatched from under her. Up until then she had enjoyed an independent life. She suffered bruising down one side of her body and a bloodclot and this ultimately led to her death. Police are hunting a mixed-race Negro of about 18 years old, 5ft 7ins. Mrs Cutress is another of countless elderly victims to be mugged & murdered by savage low IQ street Negroes, let into our country by treacherous Labour & Tory politicians in the last fifty years.
.............
Elizabeth Amlot 39
1 February 2001.
Woodside Park, North London
Miss Amlot was returning from a New year party at St Barnabus Church when Turkish Kurd Sertan Balci, 21, dragged her into an alley, punched her to the ground and repeatedly kicked her. He made off with 7p. Half an hour later he robbed a chef at knife-point. Amlot died a month later in hospital. After finding him guilty the jury at his trial gasped when they heard that Balci was responsible for a series of sex ambushes carried out since 1994. Balci had arrived in Britain as an "asylum-seeker" at age 12.
.............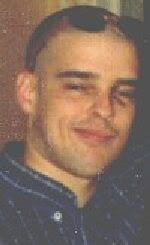 Simon Henderson 21
28 January 2001
Maida Vale, West London
Simon was going to visit his sick father, who lived on the 12th floor of a tower block. As he waited for the lift, Moroccan Somir Akbar, aged 19, crept up behind him and without a word or any motivation (other than race) slashed Simon's throat twice. He then knifed him again twice, watched Simon bleed to death and calmly walked off, wiping blood from his knife on his T-shirt. On hearing the shocking news Simon's father William suffered a massive heart attack and died a week later. Muslim Akbar has been jailed for life at the Old Bailey for what the judge descrided as "a mindless and savage killing for kicks." Simon's mother Kay believes Akbar should have been charged with two counts of murder - Simon's and her husband's.
.............