Terry Gregory 19
28 December 2003
Woolwich, South London
Teenager Terry was stabbed to death and his friend injured in a violent attack over an umbrella. Terry was getting off a night bus when a Negro confronted him and started an argument. Terry, his girlfriend and friend walked away, the Negro followed them and stabbed the friend in the hand, then stabbed Terry several times in the chest. The lad was taken to hospital but died of a stab to the heart. Scotland Yard said police are searching for a black, aged between 40-50 of stocky build with grey hair. Young Terry's parents are completely distraught at the lost of their much loved son!
.............
David Ross 16
24 December 2003
Cramlington, Northumberland
Shamsi Ahmed, 43, was one-and-a-half times over the drink-drive limit when he crashed his Rover 216 into the back of 16-year-old David Ross's moped. The accident happened on the A189 Spine Road in Cramlington. David, a student from Cramlington, had been delivering Christmas presents to friends. Ahmed, of Westmorland Road, Newcastle, has convictions for other drink driving offences, Newcastle Crown Court heard. He had been charged with drink-driving and bailed after being arrested on 21 October last year - just nine weeks before the fatal crash in which the teenager died. Ahmed admitted causing death by dangerous driving and driving with excess alcohol. Judge John Milford, QC, told him he faced a jail sentence and also banned Ahmed from driving for ten years, and said: "You should never have been near a motor vehicle that day."
.............
Ted Rhodes 69
16 December 2003
Wandsworth, South London
Police are investigating the murder of a White pensioner who was found dead two days after an argument outside 'The Grapes' public house. Mr Rhodes, formerly a theatre critic, was hit and fell to the ground during an argument with a Negro male, who was riding a bicycle the wrong way down a one-way street, on Sunday 14 December at 10:45pm. Elderly Mr Rhodes was found dead in his flat two days later. May his soul rest in peace. What a terible thing to happen during the festive period, but what do we expect in violent 21st century multi-racial Britain?
.............

John Fallows 71
27 November 2003
Burnley
John Fallows, known to friends and family as Jack, was walking back to his home in Cardinal Street following a night out when he was involved in a collision with a car on Colne Road. He had just returned from a holiday with friends in Greece and was looking forward to spending Christmas with his family. His daughter Jean Ainsworth, 43, of Heald Wood Drive, Burnley, said Jack would be missed by everyone who knew him. Zahid Shafi, 38, of Colne Road, Burnley, was arrested and charged with a variety of traffic offences, including dangerous driving, driving without due care and attention and failing to stop at the scene of an accident.
.............

Amy Houston 12
24 November 2003
Blackburn
Amy Louise Huston, aged 12, was knocked down by Kurdish "asylum seeker" Aso Mohammed Ibrahim, 25. He was driving a car he had bought that day, without insurance and licence; he had already been banned from driving twice. Amy was trapped under the car in Newfield Drive, in the late winter afternoon, and though freed by the Fire Service, died in hospital later that day. Amy's young brother witnessed the crash. The 25 year old Kurd ran away from the car but gave himself up to police later, on the advice of a girlfriend. Hyndburn MP Greg Pope said "It is completely irrelevant that this man was an asylum seeker. It is like saying he was black, it is an irrelevant fact." What a joke!
.............
Daniel Higgins 18
9 November 2003
Thirlmere Avenue, Burnham, near Slough
Daniel Higgins, 18, of West Drayton, Middlesex, was killed in a house in Burnham, near Slough, in November 2003. Mohammed Omar Akbar, 29, of Slough, was found guilty of murder on Thursday 15th December 2005 Det Supt Mark Warwick said: "Although seven people have now been convicted in connection with Daniel's murder, this case has still not concluded."
Akbar's girlfriend, Rupinder Gill, 27, of Hounslow, was found guilty of assisting an offender, while Zahir Hussain, 27, of Slough, admitted assisting an offender. Both had fled the country shortly after the murder and were arrested in Barcelona in March, having been on the run for almost 16 months.
In November 2004, Majad Khan, 29, of Wexham Road, Slough, was found guilty of murdering Mr Higgins and was jailed for life, to serve a minimum of 20 years.
Two 27-year-old men were also found guilty of assisting an offender, while a third man, also aged 27, pleaded guilty to the same offence; they were sentenced to seven, five and four years respectively.
Higgins was no angel and known to the police, but his brutal killing shocked even experienced police officers. He was tortured with knives, battered with a hammer, and a machete was used to cut into the back of his skull before one of his Asian torturers shot him in the forehead. His girlfriend Natalie listened to his screams as she cradled a 10-month-old boy in the next room. Higgins seems to have been involved in an intrigue of wheeling, dealing and drugs, and may have had something to do with the killing of an Asian several months before. Many ethnics were involved, including a corrupt Asian policewoman who helped one of the murderers flee the country.
............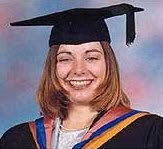 Deborah Peaty & Unborn Baby 26 & 0
20 October 2003
Potterspury, Northamptonshire
Heavily pregnant Deborah had been driving home from her teaching job when a car full of Sri Lankan "asylum-seekers" rammed into her vehicle on the A5. She was rushed to hospital where her tiny 30 week baby daughter named Charlotte Louise was delivered, but both were pronounced dead. 29-year-old Asian, Ratnam Yogan was arrested and charged with causing death by dangerous driving of the White mother and her unborn child. Asian passenger Pushparajah Sinnappayal was also charged with conspiracy to prevert the course of justice. Both have since jumped bail and are thought to be hiding in Sri Lanka. A second Asian passenger has also been charged with attempting to hamper the murder investigation.
.............
Michael Jones 53
16 October 2003
Bermondsey, South London
Delivery driver Michael was shot several times on his door step at 1am in the morning at Bromleigh House, Abbey Street. His neighbours described him as a quiet man. Two Negroes were seen leaving the murder scene in what is believed to be a dark coloured car. Det. Chief Inspector Peter Valentine said: "We are keeping a completely open mind on the motive - we do not know the reason Mr Jones was killed." No mention from the Police or media about the brutal murder being remotely race-related, just imagine if the victim had been black, we would have never heard the end of it! Instead this violent killing received half a dozens lines in a single local newspaper.
.............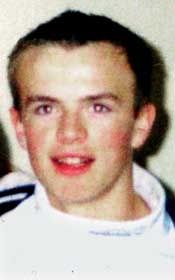 Sean Whyte 17
29 September 2003
Colne, Lancs
Sean Whyte, 17, of North Street, Colne, was found collapsed close to his home by police at about 10.20pm. He was taken to Burnley General Hospital and was pronounced dead shortly after arrival. Police said officers attended the scene after reports of a number of people fighting in the street. Neighbour Georgina Dalson, 28, of North Street, said: "I heard shouting and screaming in the street and then a girl screaming. I looked out and I could see Sean lying in the street. I didn't know him very well but he seemed a really nice lad. Everyone round here is shell-shocked. There has been trouble before but nothing like this." Two Asian men were arrested. Hasan Mumtaz, 18, of North Street, Colne, has been charged with murder and violent disorder. His brother Wasim Mumtaz, 20, of the same address, was charged with a section 18 wounding offence.
.............
Michael Austin 34
31 August 2003
Clerkenwell, Central London
Michael was the victim of an unprovoked violent racist murder. At 12.20am on Thursday 28th, he was attacked with an iron bar in Cowcross Street, opposite Farringdon tube station. He was with his wife Lynn whom he had married only three weeks earlier. His mother described her son as "A man of gentleness, he always gave money to the homeless." Michael was pronounced dead at the National Hospital two days later. Police are searching for two dark, South Eastern European types (possibly Albanians).
.............
Daniel Batten 20
16 August 2003
Harlow, Essex
Daniel and two friends were attacked at 10pm after a verbal exchange with a gang of seven Asian and Chinese youths. He was stabbed in the chest. One of his friends was also stabbed but survived. Daniel was found injuried on the ground in Brockles Mead, Harlow, having celebrated his 20th birthday just two weeks earlier. An 18 year old Asian has been arrested by Essex detectives but has been released on bail. Det Sup Win Bernard, who is leading the inquiry said: "Racial motivation is one possibility, but we cannot say that this is the case." This is typical of the politically correct establishment and their 'anti-racist' bum-chums, who invariably howl in anguish if an ethnic is victimised. Daniel and his three year old daughter, now deprived of a father, are yet more victims of their hypocritical cant.
.............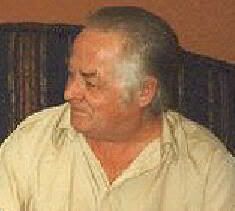 Richard Cromarty 66
15 July 2003
Maidstone, Kent
Police discovered elderly Mr Cromarty, who lived alone, after being being called to his top floor bedsit. He had been the victim of a frenzied knife attack by a demented "asylum-seeker." Neighbours described the victim as a quiet, polite man who kept himself to himself. He died in Maidstone Hospital one hour later from multiple stab wounds. 28 year old Sherzad Jamal Muhamed, an unemployed Iraqi "refugee" who lived in the some house in Kingsley Rd as the murder victim, has been charged with his brutal death. There has been a complete media black-out on this vicious murder. We wonder why?
.............

Hilda Still 87
14 June 2003
Battersea, South London
Pensioner Mrs Still was literally frightened to death during a robbery and police are treating her death as murder or manslaughter. A coroner's inquest ruled that she was "unlawfully killed." It is thought that on returning from a local pub back to her sheltered accommodation, the elderly lady was robbed either on the street or in her home, where valuables were found missing. Mrs Still had time to alert a neighbour before she collapsed and died of a stroke. She had feared being mugged. A Negro youth was seen near the scene of the crime, but CCTV footage has provided no other leads. Just how many more of our elderly folk will have to suffer the epidemic of mugging maiming & murder caused by mass non-white immigration to our country?
.............
John Goodman 52
8 April 2003
Ealing, West London
Brown-skinned Brazilian illegal immigrant Fabio Pereira, aged 25, broke into Mr Goodman's house. When photographer Mr Goodman returned he was attacked and strangled to death and his body hidden under the floorboards. Pereira continued living in the house for 4 months and assumed Mr Goodman's identity, using his credit cards and bank account to live an extravagant lifestyle; he spent up to £10,000. He burnt his victim's clothes and even redecorated the property. Neighbours became suspicious of Mr Goodman's absence and the killer squatter was arrested. Police found the body, which was badly decomposed. The Brazilian was sentenced for life, but the liberal judge told him he would only have to spend 16 years in prison!
.............
Ronnie Kettridge 56
5 April 2003
Sheffield
Ronnie Kettridge was a milkman in the crime-ridden Manor Park estate in Sheffield where he had been attacked before. He was stabbed four times in the face and once in the chest when he stopped at traffic lights because he refused to hand over his car. His body was found in the middle of Princes Road after being thrown out of the car and his possessions stolen. He had been married for just five weeks. In December 2003 Jamie Lee Osbourne 19, a light-skinned 6ft. Caribbean was jailed for life at Sheffield Crown Court for murder and robbery and his white girlfriend, Adele Silkstone, 17 was sentenced to eight years for manslaughter and robbery. Osbourne was a martial arts fanatic and was dressed as a "ninja."
.............

Elaine Duckett 44
3 April 2003
Avenue Gardens, Wood Green, London
Elaine Duckett, 44, of Cumberland Road, was walking her dog when a Toyota Carina spun out of control, striking a roadside post which crushed her. She died of extensive head injuries. Haifa Mokuba, of no fixed abode, was arrested, charged with manslaughter, causing death by dangerous driving, driving whilst disqualified and driving with no insurance. At the time of Mrs Duckett's death the suspect was seen running away from the scene.
.............

Ernest Wilson 48
1 April 2003
Clapham, South London
Mr Wilson was assaulted at a bus stop at 11pm close to the St Mungo's hostel where he lived, by two Negroes. The first one was described as 20 to 25 years old, medium height and of stocky build. The second suspect is also black, a slim youth and wearing a green coat with its hood up. Mr Wilson managed to stagger back to his room but collapsed. An ambulance arrived but he was pronounced dead at the scene.
.............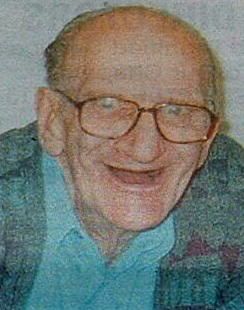 George Rowe 79
April 2003
Limehouse, East London
Between Sept. 2002 and Feb. 2003, 28 year old Asian crack cocaine addict Sabul Miah maintained a reign of terror against elderly White people in Tower Hamlets, while on bail for other offences. A few days after Christmas he repeatedly battered and stabbed great-grandfather George as he returned from collecting his £149 pension. Miah punched and kicked him repeatedly. The Asian hauled the elderly Mr Rowe from a lift, pulled out a knife, stabbed him in the chest and slashed him across the throat. He also used the knife to slash Mr Rowe's trousers to obtain his pension. Mr Rowe died four months later. Miah was given two life sentences. He commited many very violent muggings against White OAP's, whom he followed from Post Offices, including John Cameron aged 85, Maisie Bailey 85 (suffered broken hip & dislocated shoulder) and Sarah Munday 82 (stabbed in the hand).
.............
Brian Dodd 72
25 March 2003
Prestatyn, North Wales
Retired accountant Mr Dodd had been walking his dogs on the beach when he was attacked and stabbed thirty-seven (37) times with a large kitchen knife by Anglo-Asian paranoid schizophrenic, Paul Khan, 34, for no reason. The heavily built half-breed was arrested three days later and admitted manslaughter on the grounds of dimished responsibility. Khan had been released from Whitchurch mental hospital three years earlier, where he had been sent for six years after walking into Cardiff Central Library in 1996 and grabbing a White man by the hair and cutting his throat from ear to ear with a razor. Thankfully the victim Peter Turnbull survived. Incredibly Khan pursued legal action against Whitchurch Hospital for poor treatment after the first attack and received compensation in an out of court settlement. Khan is now considering legal action against the hospital which was providing his "care in the community." He is now serving a life sentence at the top security Ashworth Hospital on Merseyside.
.............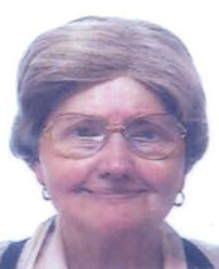 Hilda Ashdown 81
25 March 2003
King's College Hospital, Camberwell, London
The 81-year-old was targeted when she left the door of her flat open on the Champion Hill Estate in Monclar Road, near Denmark Hill. Elroy Simmonds, a convicted thief at 14 and rapist at 18, and an accomplice forced their way in as she attempted to close the door. Simmonds repeatedly punched her in the face and kicked her as both demanded cash. The two Blacks made off with her handbag, which was later found in Fernedene Road, on the other side of Denmark Hill. The incident occurred around 6.30 pm on Saturday, March 15. She died in hospital on Tuesday, March 25 and a post-mortem confirmed that death was the result of injuries sustained in the attack. Hilda was Simmonds' sixth victim, all of whom were aged between 73 and 95.
.............

Jonathan Roberts 19
24 March 2003
Manchester
Jonathan Roberts, 19, from Wilcot, Nescliffe, Shropshire was hit by a car which sped through a red light at a pelican crossing in Oxford Road, Manchester. Jonathan was in his second year at Manchester Metropolitan University studying computer science. He was catapulted 40 feet through the air after being hit at about 50mph and died almost instantly. Sadakat Hussein continued driving the black Honda Prelude which was later found burned out. Hussein fled the country but returned three months later on the advice of his family and was convicted of causing death by dangerous driving. The learner driver, also 19, of Beaufort Street, Nelson, admitted offences of driving without a licence or insurance, failing to stop and failing to report an accident. Hussein was sent to a young offender's institution for four years.
.............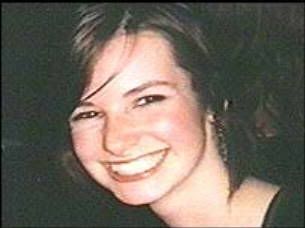 Hannah Foster 17
14 March 2003
Southampton
Hannah, an 'A' level student, was abducted in Portswood, Southampton, as she walked home after a night out with friends. Her fully-clothed body was found two days later in undergrowth beside Allington Lane, West End, around five miles from where she disappeared. She had been strangled. A witness reported hearing screams about the time of her abduction. The Asian suspect left his house in Broadlands Road, Swaythling within two days of the murder and fled to India. It is known that he had talked to Hannah on two occasions close to her home and had called her by name. The murder suspect is Maninder Pal Singh Kohli, aged 35, a Sikh. He left his wife and two children in Britain. Police are offering £70,000 for information leading to his arrest.
UPDATE OCT 14 2008
A teenager called 999 in an attempt to escape her kidnapper minutes before being raped and murdered and her body dumped at a roadside, a jury heard today.
Hannah Foster
, 17, an A-level student, dialled the emergency services in the hope that the operator would be able to hear the nature of her conversation with Maninder Pal Singh Kohli, a man said to have snatched her off a Southampton street as she walked home.
However, Winchester Crown Court was told, the operator could not hear what was being said and Hannah could not speak directly to the emergency services. As a result the police system automatically disconnected the call, a response intended to prevent the 999 service becoming clogged with accidental calls from mobile telephone handsets.
Nicholas Haggan, QC, opening the prosecution case, said that the 999 recording showed that it was made from a car and the driver of that vehicle heard speaking was Mr Kohli, a sandwich delivery driver. Hannah's body was found a few days later on the roadside near the city. Her clothes were inside out and her bra strap

Full story and Source
.............
Dorothy Stokes 83
2 February 2003
Ealing, West London
Frail, arthritic Mrs Stokes was murdered after a botched mugging, just yards from her home. She was confronted by Muslim Zubar Ali, aged 20, and Sikh Anandeep Singh Lotay, 30, as she returned home from a trip to the local shops on a Sunday afternoon. Mrs Stokes was knocked to the pavement where she hit her head. She was taken to Ealing Hospital where she died of brain injuries at midnight. This was not the first time she had been a victim of crime: 18 months earlier she had been mugged outside her house and her handbag had been stolen. Mrs Stokes was described by the local vicar as a lovely, gracious lady who spent her days helping others, in particular her family and neighbours. The two cowardly Asians were arrested shortly afterwards and both were charged with murder and robbery. The anti-White liberal media didn't even bother reporting this horrendous "racist" murder!
.............
David Sheehan 35
30 January 2003
Ealing, West London
David's body was found in a flat in Ealing at 2.20 am, with its throat cut. He had been a victim of a savage and prolonged attack involving more than 40 stab and slash wounds, said DCI Colin Sutton of the Serious Crime Group. Two Negroes have been arrested in connection with the murder.
.............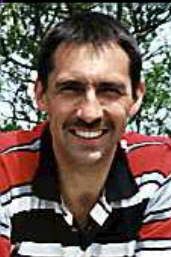 Stephen Oake 40
14 January 2003
Manchester
Detective Constable Stephen Oake was stabbed to death in a courageous raid on North African suspected terrorists who were believed to be involved in ricin production. His death will not fall into the abyss of our memory; for because of the raid many innocent lives have been saved from the apocalyptic plans of terrorists, many of whom are in the country because our government has foolishly granted them asylum. He has left behind a wife and three children. My heart goes out to them in the loss of a dear husband and a loving father. Please keep them in your prayers.
.............
Bridie Skeehan 92
3 January 2003
Paddington, West London
Mrs Skeehan, a millionairess born in Liverpool in 1911, was found murdered and hidden in an outhouse behind her luxury flat. Mrs Skeehan used to rent rooms out and two Philippinos in one battered her to death. Her injuries included a broken neck, ruptured liver, blows to her head, face and chest as well as cracked ribs. Officers were shocked at the severity of the injuries. Two Orientals, housekeeper Nimpha Ong (female) aged 48 and 22 year old Ahmend Alhaddad (male) have been charged with the old lady's incredibly violent and gruesome murder.
.............