Ernest Meads 58
23 December 2004
Edmonton, North London
Mr Meads, a construction worker and father of two, was stabbed four times as he walked to work; one blow struck close to his heart. He died in the street in an unprovoked knife attack which the police described as an orgy of killing and stabbings, on the day before Christmas Eve. Tukish Kurd mental patient, Ismail Dogan, aged 30, was released from a mental health unit two years ago. He failed to turn up for an appointment with his Indian doctor, who stupidly failed to report it to the authorities. Foreign born Muslim Dogan then drove around and started attacking people with two knives, at will, on the morning of the 23rd. He attacked and seriously wounded five other White people in the North London area in an hour-long rampage before killing Mr Meads. The police finally arrested him later that day.
.............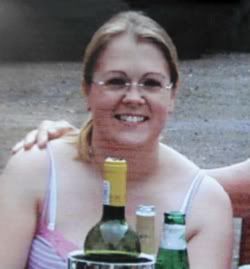 Michelle Blackledge 28
18 December 2004
Milton Keynes
A few days before Christmas 2004, Mrs. Blackledge was driving home from work when the vehicle she was driving was hit head-on by a vehicle driven by Chika Okolo, of Biscot Road, Luton. Rumour has it that the latter vehicle was neither taxed nor insured.
Okolo, for reasons that have never been explained, was driving at speed on the wrong side of the road. Unluckily for Mrs. Blackledge she suffered fatal injuries wheras Okolo walked away from the smash with little more than cuts and bruises.
Okolo was sentenced to a three-year jail term, in absentia, for the killing of this young professional, a graphics designer working on the MK News. At an earlier hearing Okolo was given conditional bail but as usual with suspects of an ethnic origin chose to exercise his right to leave this country precisely at the point it should have been taken away from him, somewhat typical of our ludicrous and expensive CPS (aka Criminal Protection Service)
Judge Maher, presiding over the one-day hearing said, "I have read a very moving statement from Mr. Blacklege. This was a young couple who had not been married long with everything ahead of them. That young man has been absolutely devastated."
.............
John Monckton 49
29 November 2004
Chelsea, Central London
Mr Monckton's wife opened the door of their home in their exclusive neighbourhood during the evening; a black man disguised as a postman barged in with a mixed-race accomplice and stabbed her. Mr Monckton, a wealthy City financier, came to her aid and was attacked in what police described as a "ferocious" assault with a knife. The couple's nine year old daughter rang 999. Mr Monckton died in hospital within an hour of the attack. A trail of blood was left marking the black murderers' escape route. Violent burglaries are on the increase in wealthy districts of London. The horrors of multi-racialism are now begining to catch up with the rich, until recently only the white working-classes have been the victims!
.............
Christopher Yates 30
7 November 2004
Barking, East London
Christopher had been out celebrating with friends, and after leaving them he walked onto the campus of the University of East London where he was set upon by up to 10 Muslim Asians, who knocked him to the ground and kicked him to death in an the unprovoked, very violent assault. His family including his mother Rose are too upset to speak about their loss. A post mortem found Christopher died of facial injuries from multiple kicks to the head. Several of the Asian suspects fled to the North of England. Three men have been arrested and charged with his murder, Sajid Zulfigar aged 25, Zarhid Bashir 23 & Imran Maqsood 21, while five others have been bailed pending further police enquiries.
.............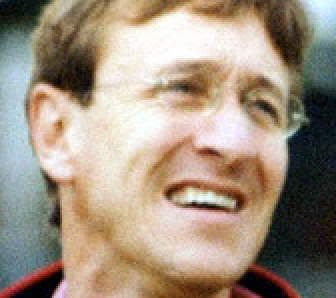 Robert Symons 45
20 October 2004
Chiswick, West London
Teacher and father of two young daughters Mr Symons was woken up by a noise downstairs in his home in Airedale Avenue, Chiswick. When he went to investigate he was stabbed through the heart by 26 year old Moroccan thief Yousef Bouhaddaou, who was in the process of burgling his house. Mr Symons' wife Linda found her husband dying in a pool of blood. During the burglary the Moroccan had stolen a Filofax. Police have arrested him and charged him with murder.
.............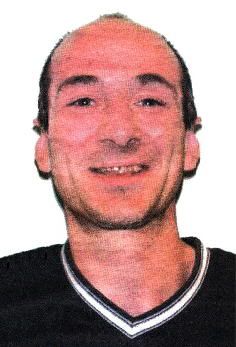 Daniel Leahy 36
13 October 2004
Walworth, S.E. London
Daniel was seen by witnesses arguing with three black men outside Lidl's supermarket on the Old Kent Road at 10 pm. Minutes later he was found in a pool of blood with stab wounds to the back of his neck. One witness said: "It was raining but the puddle in the ground was just a puddle of blood!" He was rushed to St Thomas's Hospital where he was pronounced dead at 10.30 pm. A colourful array of flowers now mark the spot of his racist murder, testament to the grief of his family and friends. His parents are still in deep shock and unable to talk about their loss. Daniel and his brothers and sister were all born and brought up in the area. CCTV footage is presently being looked at by local police.
.............
George MacDonald 34
8 October 2004
West End, Central London
George from Warwickshire had visited the well known Stringfellows night club in Central London, owned by flaboyant ***, Peter Stringfellow. George had drunk a bit too much and was grabbed by powerfully built West Indian Negro doorman, Marcus Marriott, who beat poor George about the head. He managed to stagger outside but collasped and died in a nearby alley. Police found his body, he had died from severe head injuries. The Negro has been charged with his murder. There has been no comment from the Jewish club owner.
.............

Vincent Swift 27
3 October 2004
Croydon, South London
Vincent was attacked by "asylum-seekers" less than a mile from his home. Six days later his parents had to make a heartbreaking decision to turn off their eldest child's life support machine at St George's Hospital. They now have to wait up to two months before burying him because of the on-going murder investigation. His poor mother is inconsolable. At the time Vincent and his younger brother were walking to a friend's house when they were set upon by a gang of "asylum-seekers." A foreign 17 year-old student and 18 year-old Gentian Molla, both living in the Thornton Heath area, have been charged with violent disorder.
.............

Stuart Watt 24
5 September 2004
Blackpool
Stuart Watt, who had just been given the all-clear following an eight-month battle with Hodgkinson's Disease, was on a night out with friends in 'Flares' Blackpool nightclub. He was followed outside by Asian thug, Sajad Hussein Ali, who was working as a bouncer there. Stuart was then attacked and received horrific head injuries, and died in hospital the following day. Ali has been arrested, charged with murder and remanded in prison pending trial.
.............
Denis Finnegan 50
2 September 2004
Richmond Park, Surrey
Deranged light-skinned Negro John Barrett, 42, discharged himself from psychiatric care and went straight out and bought a set of kitchen knives. Next day he wandered around Richmond Park, on the outskirts of London, looking for someone the voices in his head told him to kill. Finnegan, a former banker who lived in Putney, who was cycling through the park, was the unfortunate victim. Barrett had already spent 18 months in a secure unit after stabbing three people at an outpatients' clinic. It's no accident that the authorities have been made powerless to deal with Barrett and all the others like him who threaten a normal, sane, WHITE society.
.............
Bernard Hegarty 29
16 August 2004
London
A white professional, Bernard Hegarty, 29, was stabbed and robbed on 12th of August 2004 in Bethnal Green, East London, in a horrific unprovoked attack; he died of his wounds in hospital four days later. The murderer is described as dark skinned/black with curly/afro hair; the murderer also mercilessly robbed Mr Hegarty as he lay wounded. As usual, this story has had little to no publicity, and will never under any circumstance be called 'racist' as the victim is in the 'non-valid victim group' (in plain English, White) and therefore will not be getting the publicity and sympathy that the likes of Steven Lawrence got.
.............

Gemma Atkinson 17
20 June 2004
Hexthorpe, Doncaster
Stupid, brainwashed Yorkshire girl Gemma Atkinson exchanged texts with illegal Zimbabwean immigrant Mudadiwa Chinyoka, whose visa had run out seven years previously. She ended up visiting him at his flat in Wharncliffe Street, Hexthorpe, being sexually assaulted and then murdered. The 24 year-old killer, described by the judge as "sadistic," tried to bury her body in the cellar. He was given a 20-year sentence and will be deported afterward. It's a pity he wasn't kicked out seven years before.
.............

Donald Hill 65
16 June 2004
Walsall
Sixty-five year old Donald Hill, known locally as "Docker," was walking home along Alexandra Road in Palfrey after a drink when he was attacked by two Asian men of slim build in their late teens or early 20's. After knocking their victim to the ground they ran off leaving him lying in a pool of blood. Hill sustained serious head injuries and died a week later in hospital. Neighbours described him as "a likeable and popular man" who was married and had lived in the area for several years.
.............
Michael Swindells 44
21 May 2004
Nechells area, Birmingham
Detective Constable Michael Swindells was stabbed in a vicious race hate attack by a crazed black knifeman, Glaister Earl Butler, 48, who was running through the streets of Birmingham threatening people with a 12-inch knife. DC Swindells was stabbed as he attempted to arrest Butler. The media immediately covered up the ethnicity of the murderer, and the black killer has had virtual anonymity. Had the situation been reversed, and a white had murdered a black, we would now be seeing international outcry, mass demonstrations and incessant publicity, but when it's an innocent white policeman trying to protect the pubic there is barely a squeak about the black murderer. The race relations groups would be screaming 'Racist Murder!' in outrage had the policeman been black and killer white.
.............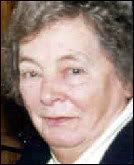 Ursula Craddock 82
27 April 2004
Wanstead, East London
The son of an 82-year-old woman who died after being mugged in her street said he had been "cut to pieces." Ursula Caddock, also known as Joan, was knocked to the ground by a man as she walked along Halstead Road, Wanstead, East London on the morning of 8 April. Police began a murder hunt after she died in hospital nearly three weeks after being attacked. Her son David from Suffolk said: "It's my mum this time but next time it could be somebody else's." The attacker was described as black and 5ft 9ins tall.
.............
Lee Martin 22
16 April 2004
Manchester
If he had been killed in Iraq, the murder of 22-year-old soldier Lee Martin would have made national news. But because the young soldier had just come back from Iraq and was beaten to death by anti-white racist thugs in Manchester, his murder has been covered up. Only the Manchester Evening news mentioned Lee in two tiny articles on the news round-up on page 3. The first, on April 7th, was headed 'Fighting for life'. It reported that Lee was critically ill after having been "savagely attacked" and "kicked several times in the head." His attackers were described as "Asian and in their twenties." A week later, in an even smaller report, the paper reported that Lee had died, following the attack outside the Kansas Fried Chicken takeaway in Wilbraham Road, Chorlton-cum-Hardy. No mention was made of the ethnicity of his murderers.
.............
Simon Breed 51
15 April 2004
Wood Green, North London
Simon, a builder and father of two, fell dying into the arms of his wife after being stabbed repeatedly by his neighbour, olive-skinned mental patient Theophilos Theophilous, 34, on his own doorstep. Foreign homicidal maniac Theophilous was released from a psychiatric hospital "back into the community" only a few months earlier. Poor Simon had been returning from a practice session with a folk band, he played the violin. There has over the last few decades been an over-reliance on "care in the community" because of a lack of mental hospital places, added to the fact that there is a disproportional amount of non-Whites incarcerated in this country's psychiatric institutions, particularly psychopathic violent negroes. God help us!
.............
Lee Walker 22
31 March 2004
Darlington
Lee Walker was in his home town during a gap year from Luton University. Out drinking one night with friends, a dispute arose in the Barsize pub, Skinnergate involving Lloyd Smith, 29, a notorious local half-Negro petty thief and bully who had earlier that evening punched a taxi driver in the face in an attempt to steal his takings. Outside the pub Smith punched Walker in a completely unprovoked attack, breaking his jaw, and his victim fractured his skull falling down. He died two days later when the life-support machine he was on was turned off. Smith received two and a half years for manslaughter.
.............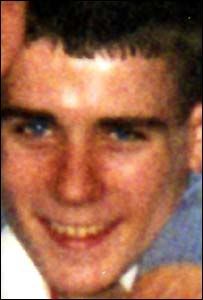 Kriss Donald 15
15 March 2004
Pollockshields, Glasgow
Kriss Donald, 15, a pupil at Bellahouston Academy and resident of McCulloch Street in Pollokshields, had been walking with a 19-year-old friend in Kenmure Street, a few hundred yards from home, when a man approached and punched him without warning. Seconds later five or six more men got out of a silver-coloured Mercedes and dragged him into the car, driving away at speed, shortly after 3 p.m. on Monday. In the struggle, his friend, James Wallace, managed to run off; being told by the abductors "You'll be next." Kriss was taken to the other side of the city and beaten, stabbed, mutilated and burned to death. Early on Tuesday his body was found about three miles away on a walkway behind the Celtic Supporters Club on Glasgow's London Road, by the banks of the Clyde. Judge Lord Philip said Daanish Zahid, 20, must serve 17 years in jail before being eligible to apply for parole. The judge said the public had been "shocked and horrified" by the murder of the 15-year old who was abducted, beaten, stabbed and then set alight. Zahid Mohammed, 20, who admitted abducting Kriss, was jailed for five years.
Update 6-10-2005
Three men have appeared in court after being extradited from Pakistan, charged with the abduction and murder of Glasgow teenager Kriss Donald.
Imran Shahid, Zeeshan Shahid and Faisal Mustaq, all in their 20s, made no plea at Glasgow Sheriff Court and were remanded in custody for a week.
.............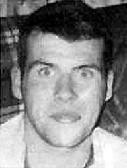 Anthony Farrell 21
13 February 2004
Glasgow, Scotland
Anthony had just turned 21 and was walking with his brother in Cathedral Street when they were attacked by a gang of "asylum-seekers." Iraqi Kurd Ali Mohammed Karim, aged 23, repeatedly stabbed Anthony and as he ran off bragged: "I finished him!" Karim needed a translator at the High Court in Edinburgh. He got just 12 years for this cold-blooded murder. The biggest selling Scottish and English tabloids and the local Glasgow newspapers remained completely silent about this case!
.............

Peter Watkins 63
20 January 2004
Bournemouth, Dorset
Mr Watkins, a language teacher, was thrown out of a window by 41-year-old Samer Al-Moufti. He was found lying in a yard at the back of the building in the early hours. He was taken to Poole Hospital where he died shortly afterwards. Al-Moufti has been charged with his murder.
.............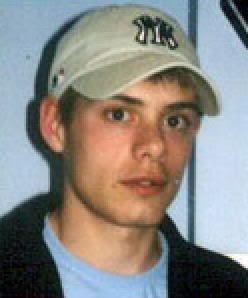 Ashley Hedger 16
16 January 2004
Upton Park, East London
Ashley Hedger was chased by a seven-strong gang of Muslims and viciously kicked and stabbed to death. The media disingeniously claimed it resulted from an attempted mugging by Negro "friends" of his but Ashley, an innocent and the only white person in the vicinity, was targeted by the gang, which is the norm in this area and many others in London, and he was left dying in a shop doorway. The police refused to class it as racially-motivated as the murderers were Asian and the victim white. Had it been the reverse, the frenzy would have been monumental, with tens of £ millions spent investigating this horrific murder. The killing, which happened in broad daylight in a busy street near West Ham's football ground, shocked police. One shopkeeper described how the attack on Ashley was so ferocious it left him "shaking with fear."
.............
Scott Pritchard 19
7 January 2004
Hendon, Sunderland
Teenager Scott was found unconscious with horrendous head injuries outside the back of his home at seven in the evening. He was pronounced dead on arrival at the Sunderland Royal Infirmary. A post mortem showed his injuries had been caused by a blunt instrument. He was in no position to defend himself as at the time he was on crutches and had a plaster cast on his right foot. There have been many serious attacks in the area on lone white people by gangs of local Asian youths but the police have ruled that this was not a racist murder, because they are nervous of "creating racial unrest." Scott's family have been told by local residents that a large group of Asians were seen running away from the area shortly after Scott's body was found. Make up your own mind about this savage, unprovoked murder.
............

Paul Fritchley 46
7 January 2004
Quedgeley, Gloustershire
Paul, a father of two, died as his car was practically demolished when 30-year-old illegal negro immigrant Nana Kemajou, driving at 90 mph on the A38, ploughed into the back of his car and knocked it into a lorry. He was killed instantly. The illegal African had no licence or insurance and his car was unroadworthy. He was also falsely using the name of a French national. Even the British press are now admitting that more amd more roadside fatalities are being disproportionately caused by illegal immigrants to our country using false documents. Kemajou was found guilty of causing death by dangerous driving at Gloucester Crown Court but astonishingly only received a two and a half year jail sentence (the maximum is 10 years). The authorities are not even sure this is his real name, he claims to have come from Cameroon in West Africa.
.............
Callum Oakford 9
1 January 2004
Ferring, West Sussex
Callum (CJ) was with his brother and a friend when he was knocked down trying to cross the road. He died in hospital. The hit and run driver, Algerian Kamel Kadri, 38, was driving without any documentation or insurance and held a false passport. Illegal immigrant Kadri at first denied driving the vehicle when police arrested him following media appeals, but later admitted responsibility and that he had been speeding. Callum's family were furious when they heard that Kadri was not to be charged with manslaughter. Paul Hayward of the highly politicised Crown Prosecution Service claimed there was "insufficient evidence that he was driving in a reckless and dangerous manner", although witnesses said that he exceeded the 50 mph limit as he tried to overtake other cars. Kadri was sentenced at Chichester Crown Court on 5 February to eight months in jail for driving offences (already reduced by the CPS by two months) and a further sixteen months to run consecutively for having a false passport.
.............